Invisalign – Invisible Braces For Teeth Straightening
Invisalign® is the invisible way to straighten teeth using a series of practically undetectable, removable aligners that you change every two weeks for a new set. Each aligner is individually made to fit you perfectly ensuring maximum comfort. It's the perfect orthodontic choice for modern life.
How Does Invisalign Work
We develop a computer model of your treatment.
Invisalign® make a series of custom-made aligners. Each clear aligner is slightly different, moving your teeth gradually into the desired position. You wear each aligner for two weeks, before moving on to the next in the series.
Treatment length will vary depending on your case, but the average treatment time will be nine to fifteen months.
At Courthouse Dental & Implants in Marlow, Buckinghamshire, we'll see you for a progress review every 4 to 6 weeks during which you receive your new aligners. If you prefer, you can arrange for an Invisalign video consultation from one of our specialist Invisalign dentists and we can deliver your braces by post. Each aligner will move your teeth little by little, week by week, until they reach the desired position.
Why Choose Invisalign?
Low visibility – no metal at all, hardly anyone will notice them
Removable – Invisalign can be removed for meals and special occasions
Healthy – as the aligners are not attached to your teeth they allow for normal brushing, meaning it's easier to maintain oral health during treatment
Comfortable – no metal brackets or wires to irritate your gum or the inside of your mouth
Confidence – Clear aligners and no metal brackets means you'll smile more. You'll feel more relaxed and less stressed and it's been proven the more you smile the better your cardiovascular health.
Reduced Anxiety - More smiling, even if you force it, has been proved trigger your brain's pleasure centres releasing endorphins that reduce levels of anxiety
Invisalign Diamond Provider
At Courthouse Dental & Implants in Marlow, Buckinghamshire we're experts in Invisalign treatment, and are proud to have been given Invisalign Diamond Provider status – this means we are working on up to 151 cases a year.
3 Steps to Your New Smile
Step 1

We will take you through the Case Assessment, which is a simple set of photos to determine whether you are suitable for Invisalign treatment.

Step 2

We'll give you a series of aligners to wear every day and change at home – on average every 1-2 weeks (as directed by your Dentist). You can comfortably wear your aligners for 22 hours a day (the recommended daily wear). And because they're removable, it's easy to maintain your normal oral hygiene routine and enjoy your usual diet.

Step 3

We'll invite you back to the practice around every 4-6 weeks to monitor progress and hand over your new aligners. You can also arrange a virtual Invisalign consultation from the comfort of your own home. At the end of your treatment, you will need to wear your retainers to maintain your new smile.
Am I Suitable for Invisalign?
As a Platinum Invisalign Provider in Marlow, Buckinghamshire, our team at Courthouse Dental & Implants is the ideal dental clinic to advise on Invisalign suitability. Here's a guide to how Invisalign straightens teeth in a variety of dental problems.
Crossbite: When one or more teeth from the upper jaw, bite on the interior of the lower set of teeth, it's referred to as a crossbite. This happens when both upper and lower jaws are misaligned. It can cause degradation of teeth, loss of bone and gum disease.
Crowded teeth: Crowding of teeth occurs when there is not enough room in the upper and lower jaws to fit all your growing teeth. As a result, the teeth get crowded and when left untreated become severely misaligned or crooked. It's hard to effectively clean misaligned teeth so problems of plaque, gum disease and tooth decay are common with crowded teeth.
Overbite or Deep Bite: This happens when the upper jaw abnormally covers the lower jaw. An overbite can give rise to gum problems, wearing of teeth on lower jaw and joint problems.
Gapped teeth: Gaps in between teeth can occur due to abnormal jawbone growth or when, due to lack of teeth, neighbouring teeth shift from their respective positions into the extra space. Gapped teeth can give rise to gum problems and periodontal disease.
Open bite: An open bite occurs when some teeth on the upper and lower jaws are unable to meet each other. Genetics, poor chewing habits and excessive sucking on thumbs can cause an open bite.
Underbite: Insufficient growth of the upper jaw or missing upper teeth can cause the lower jaw to protrude and give rise to what's known as an underbite. This hinders the normal functioning of the front teeth and can cause pain in the jaw.
Crossbite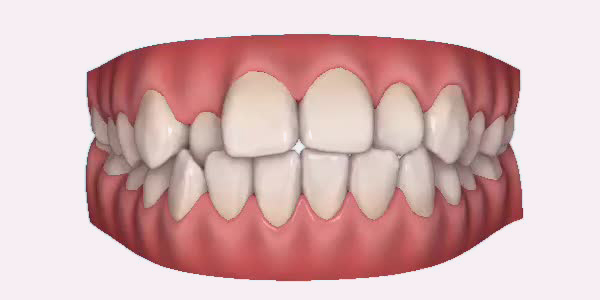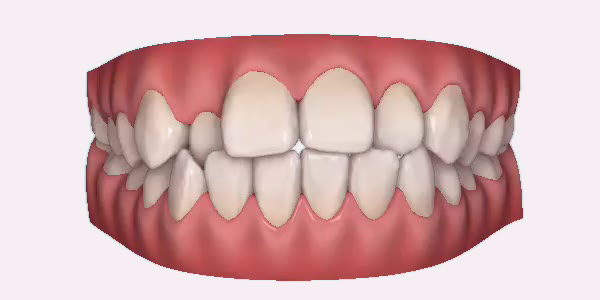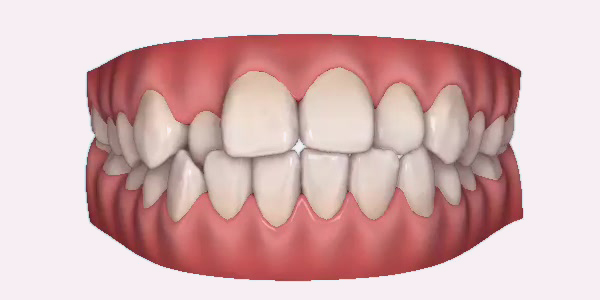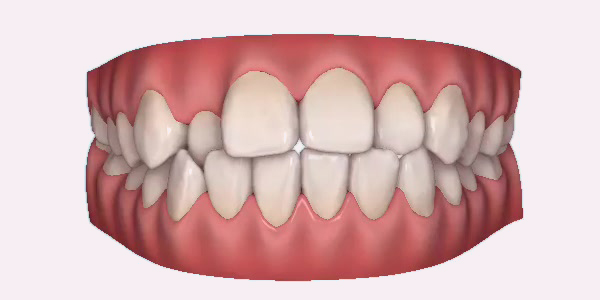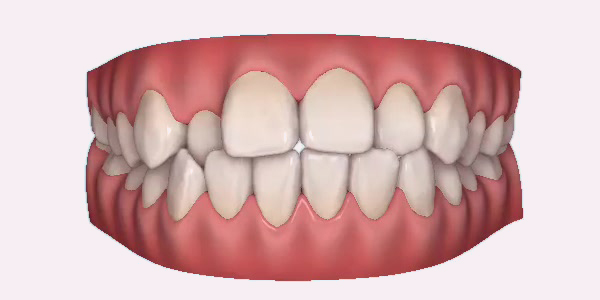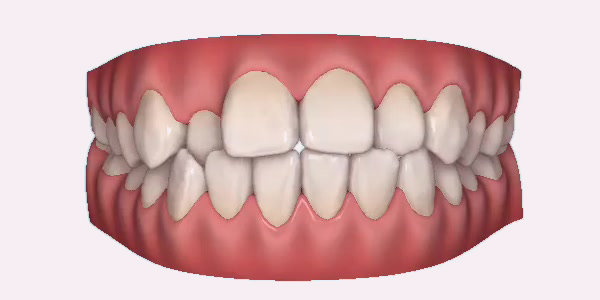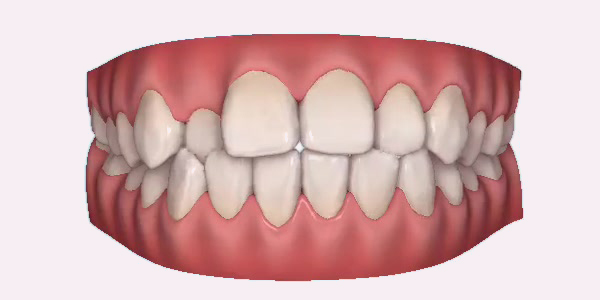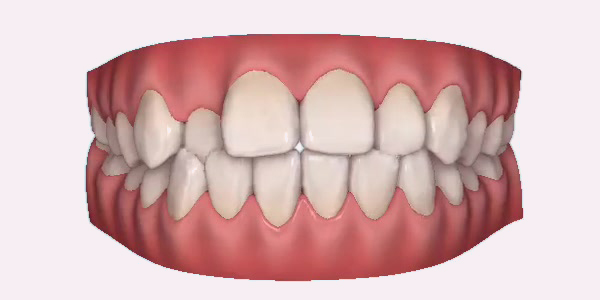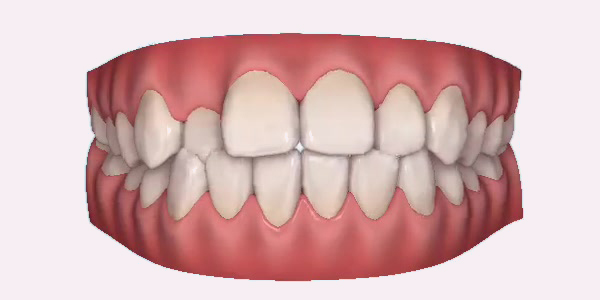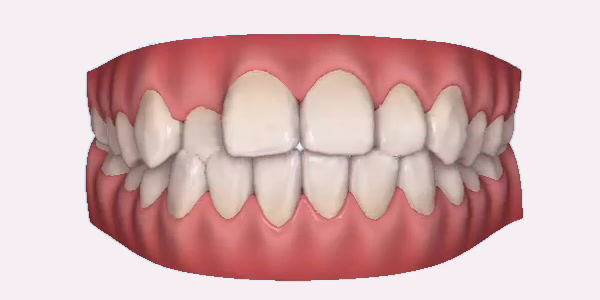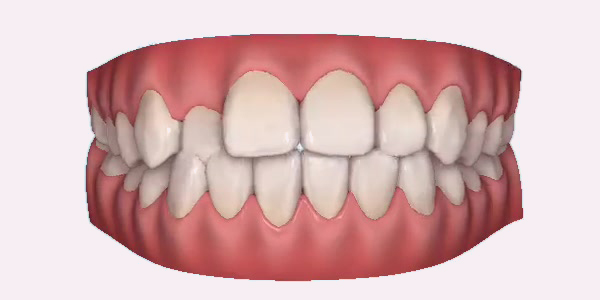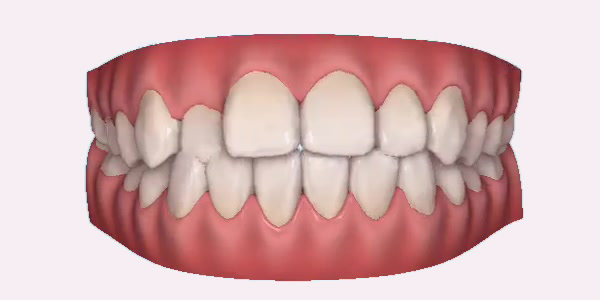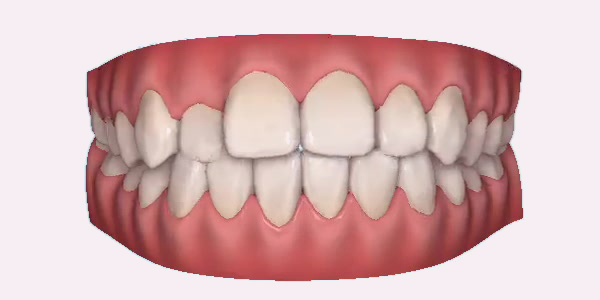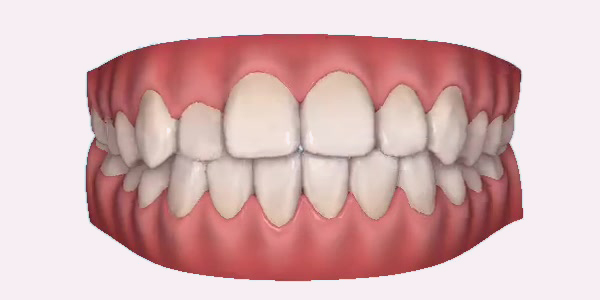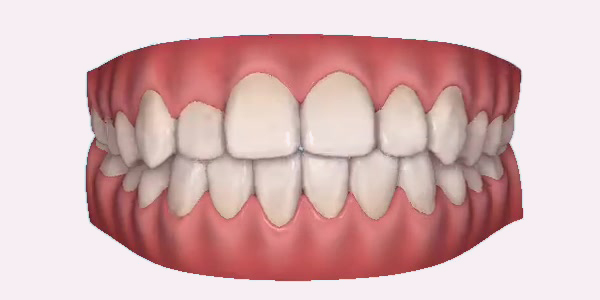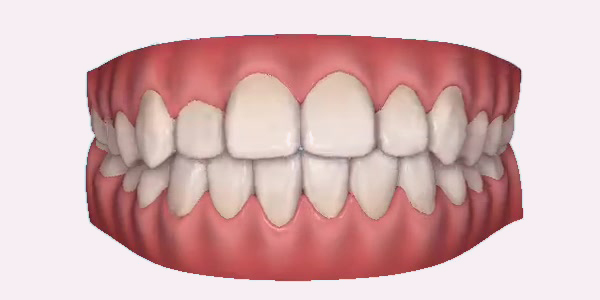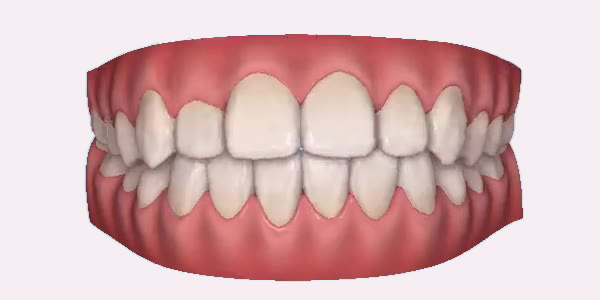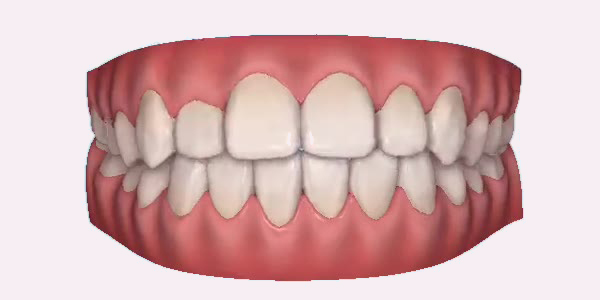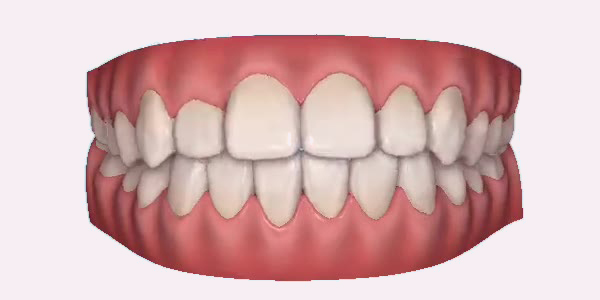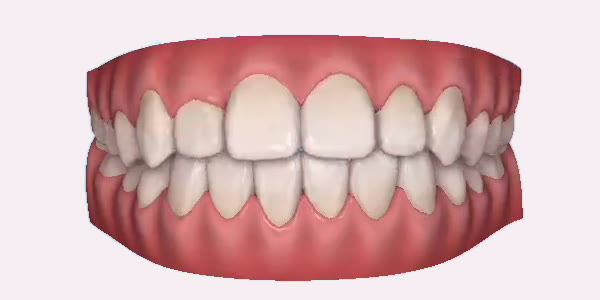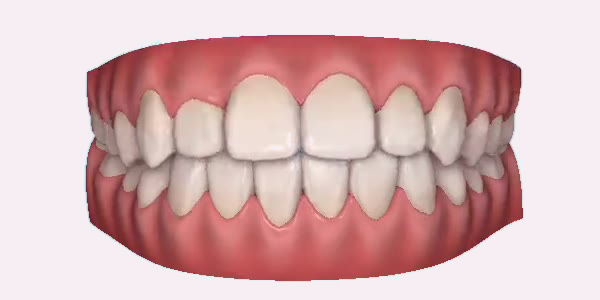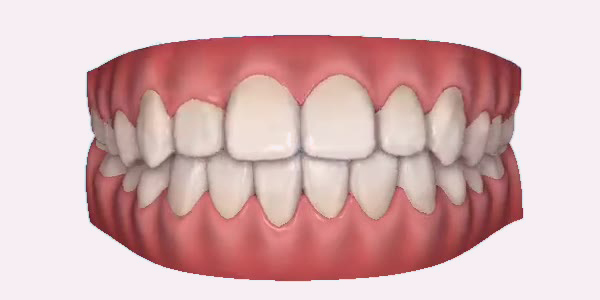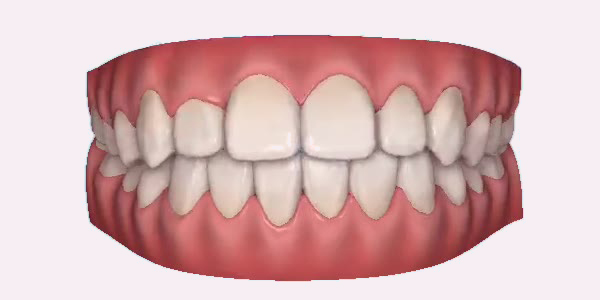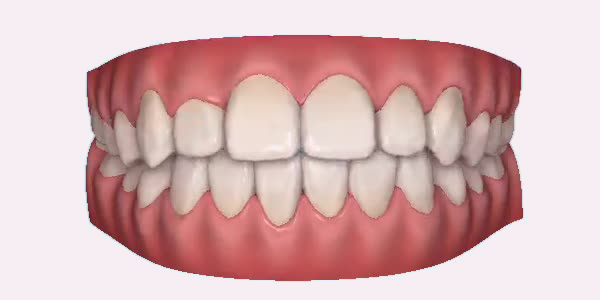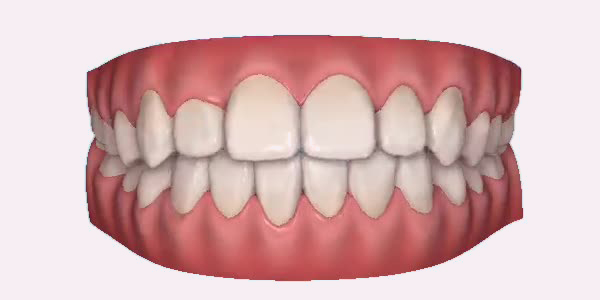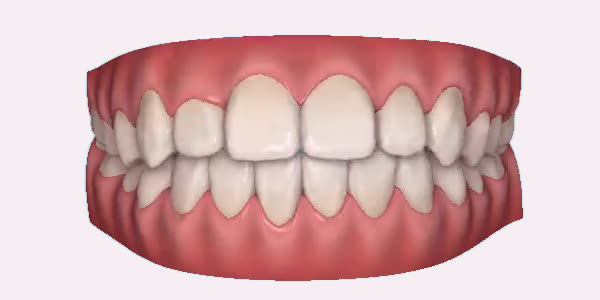 Week 1
Crowding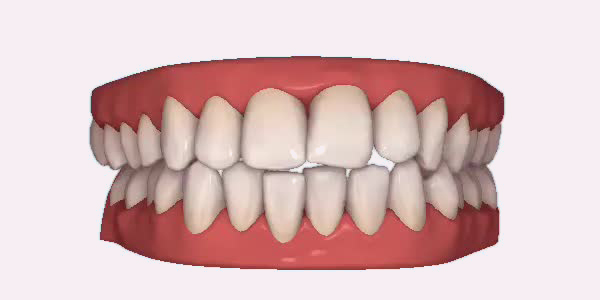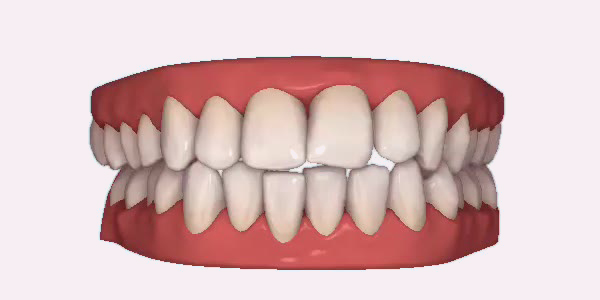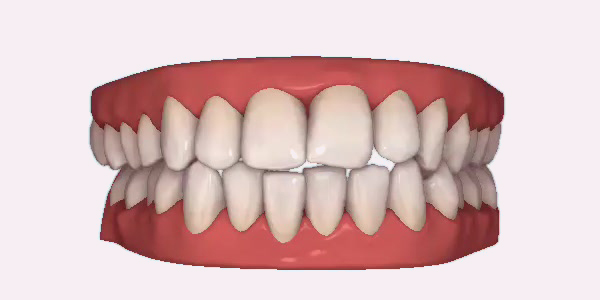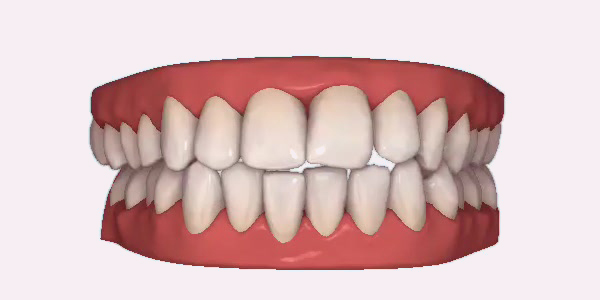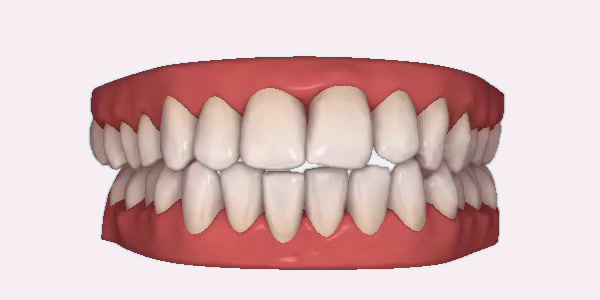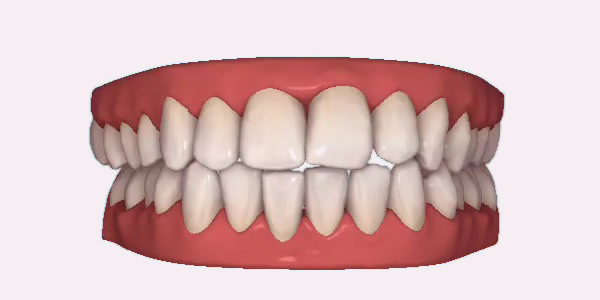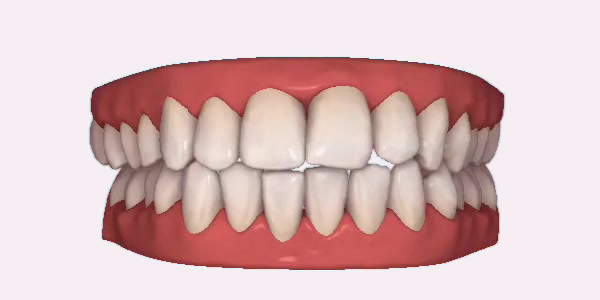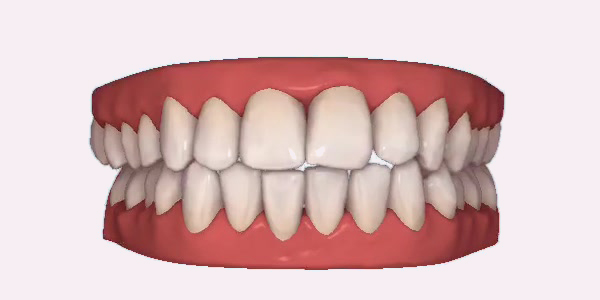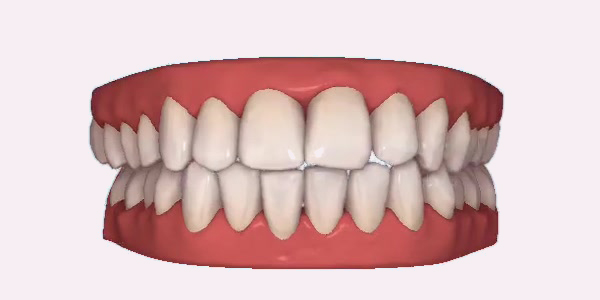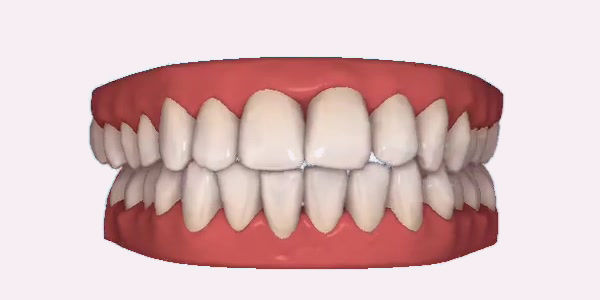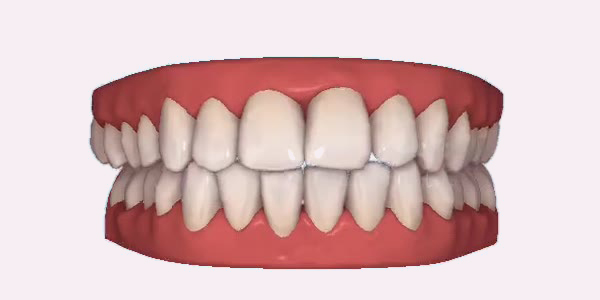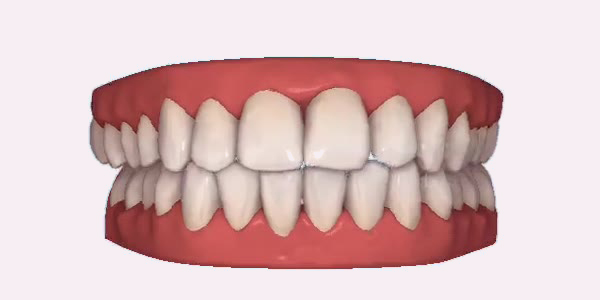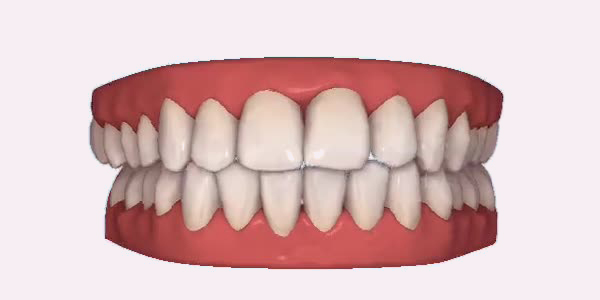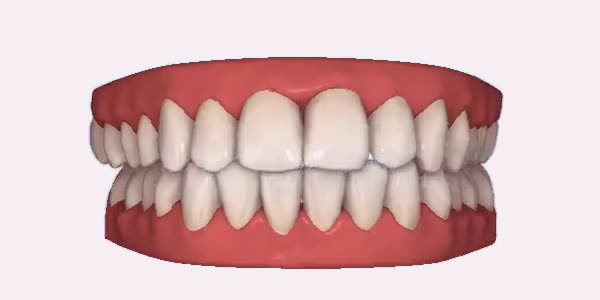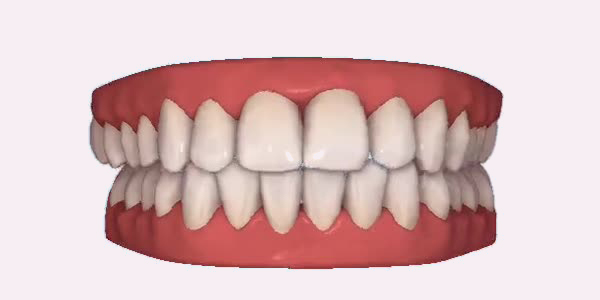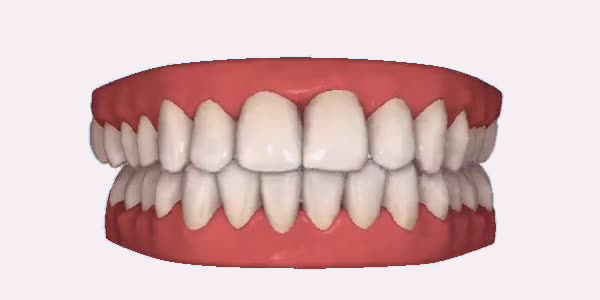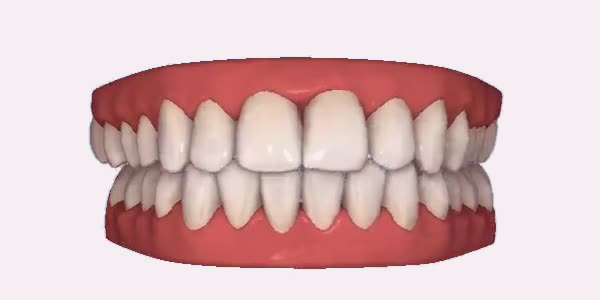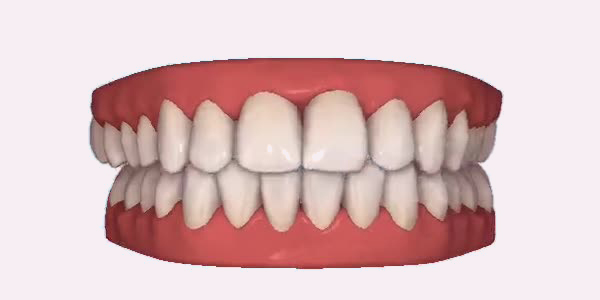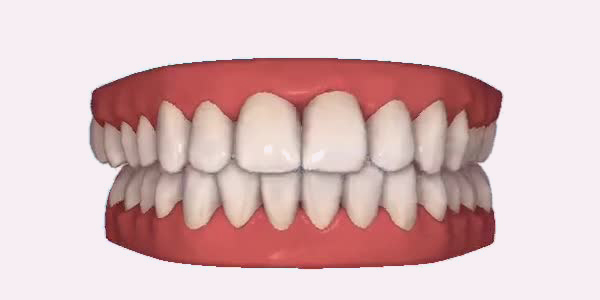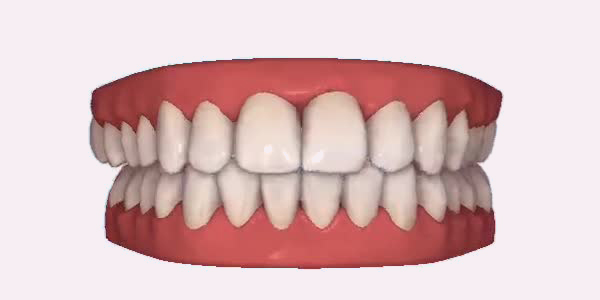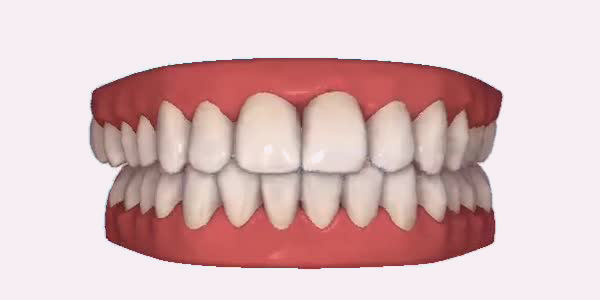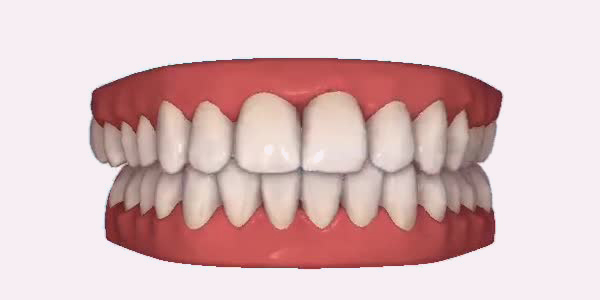 Week 1
Deep Bite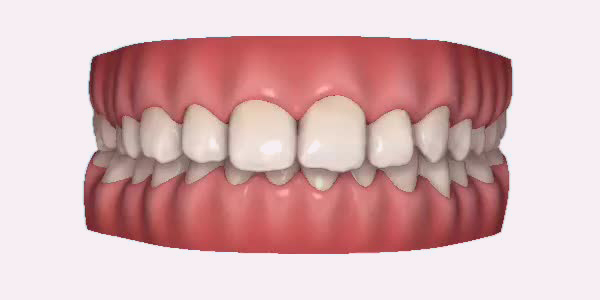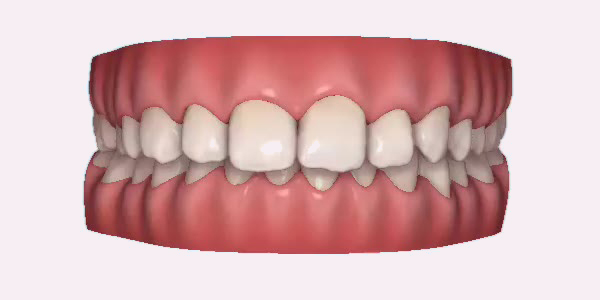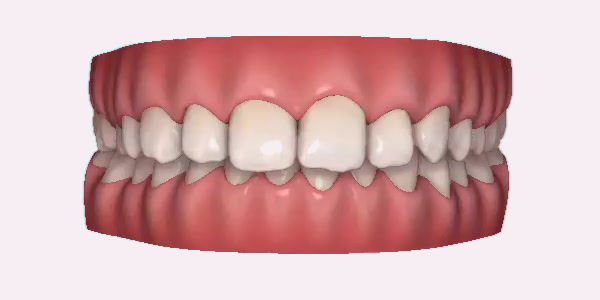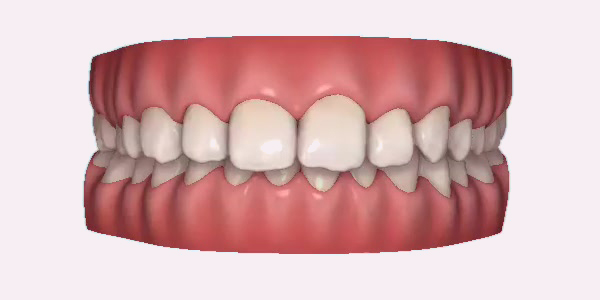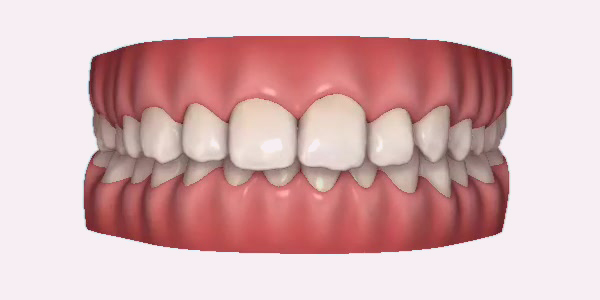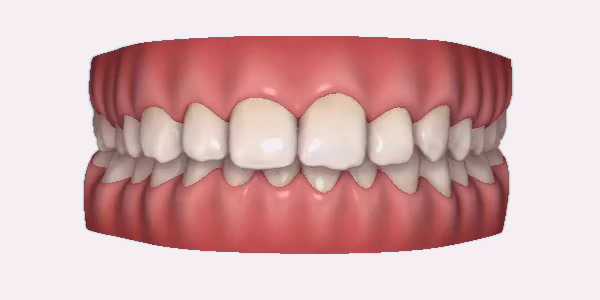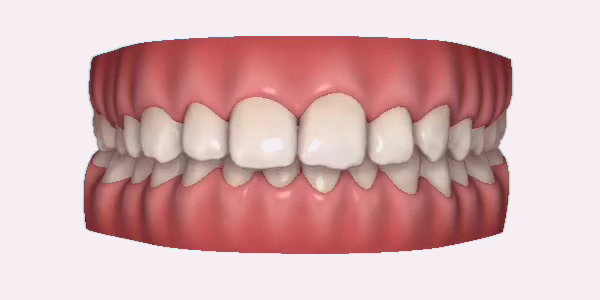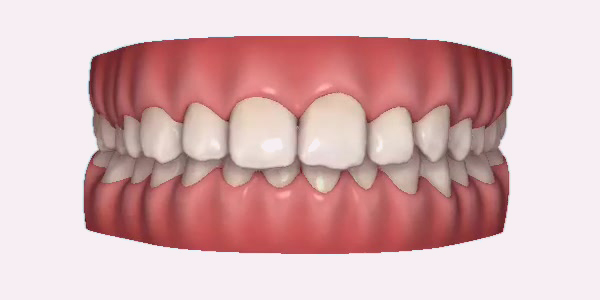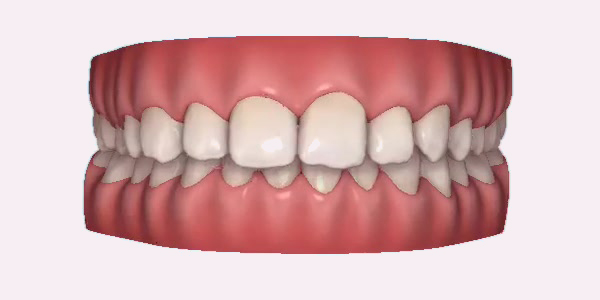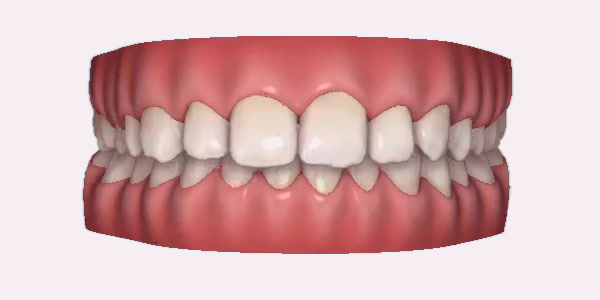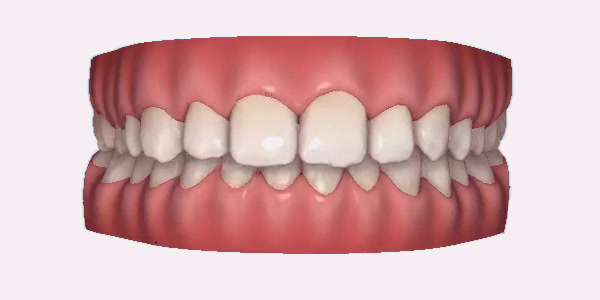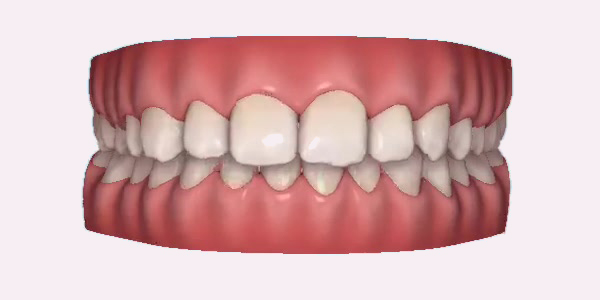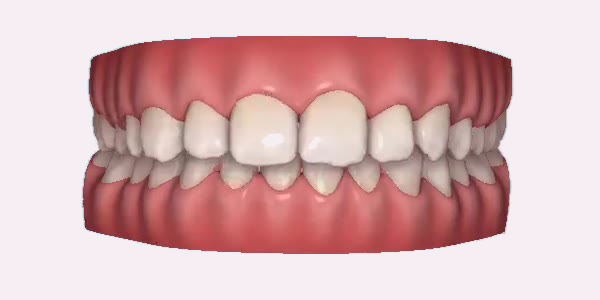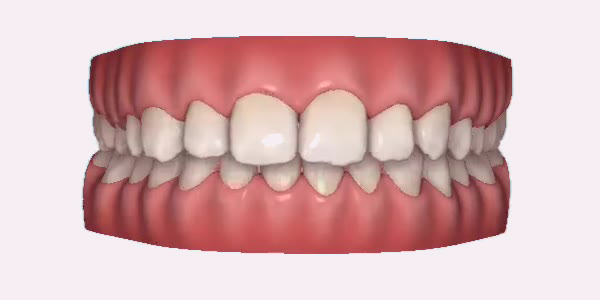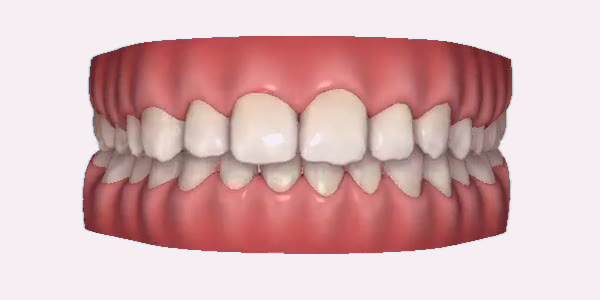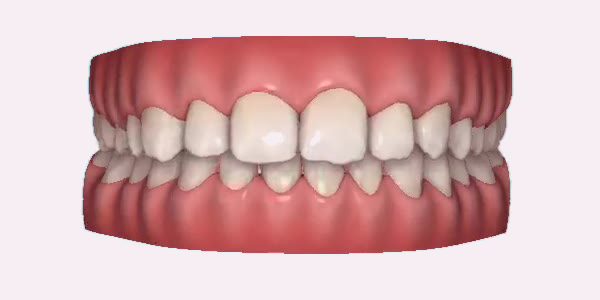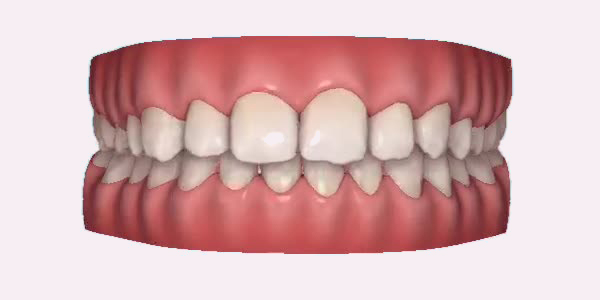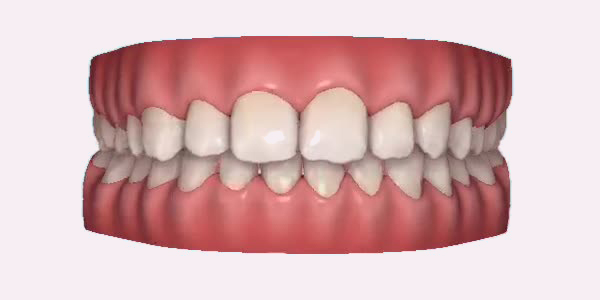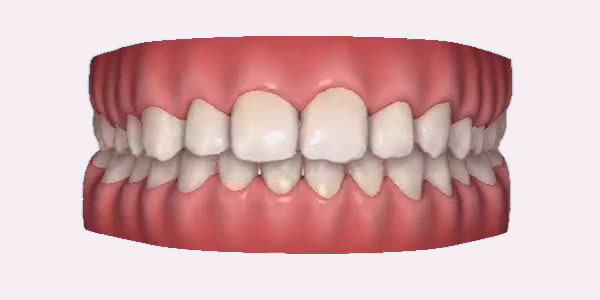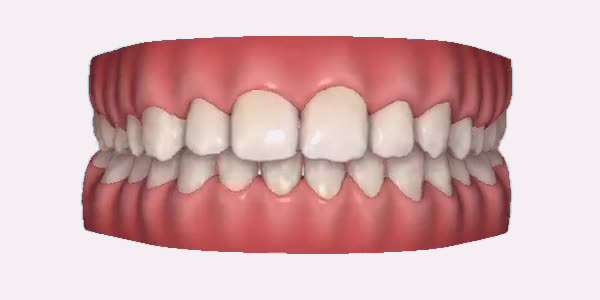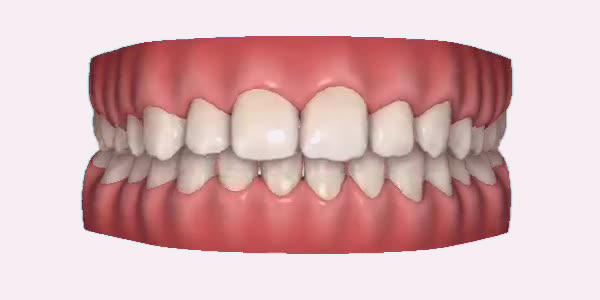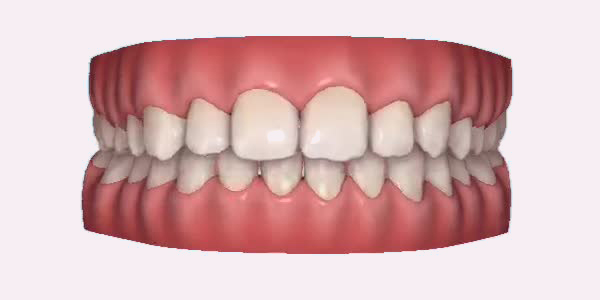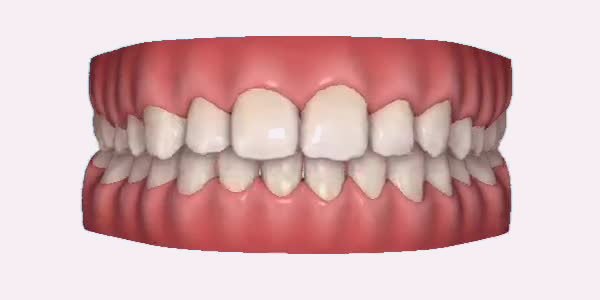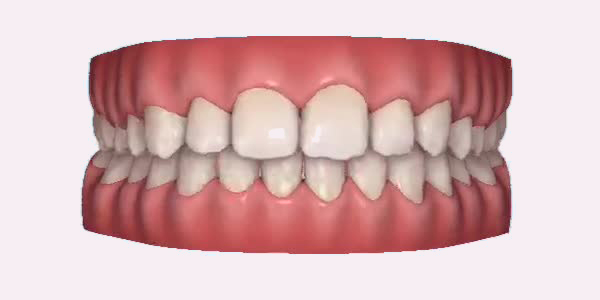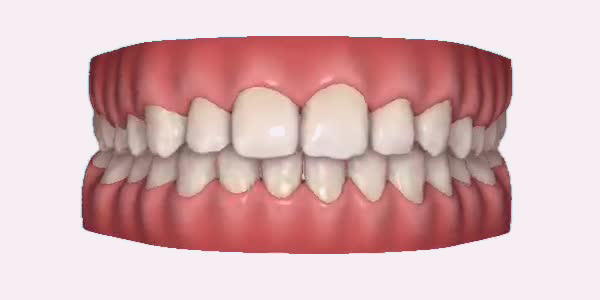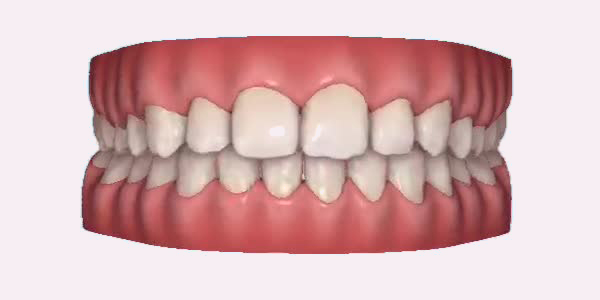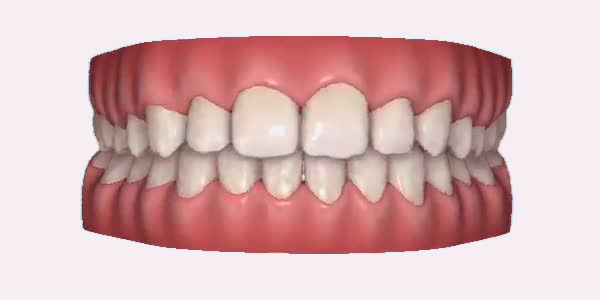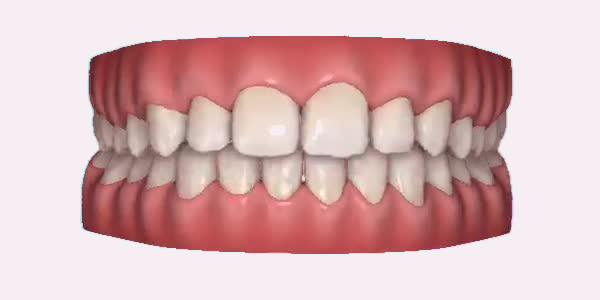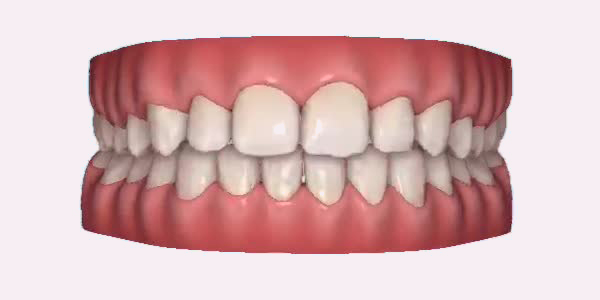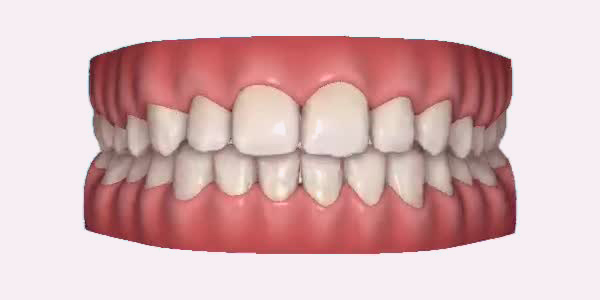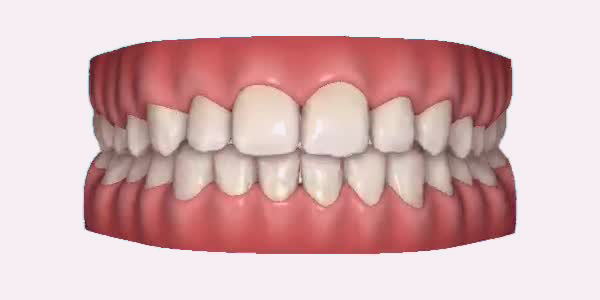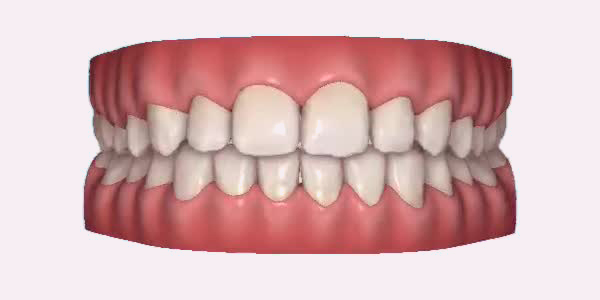 Week 1
Gapped Teeth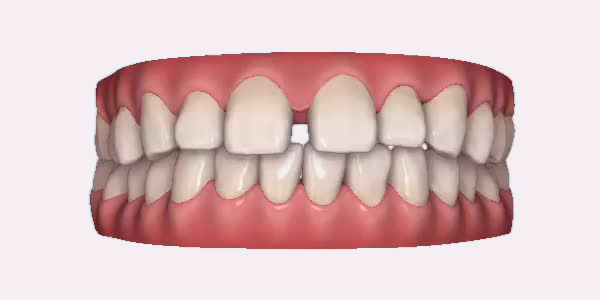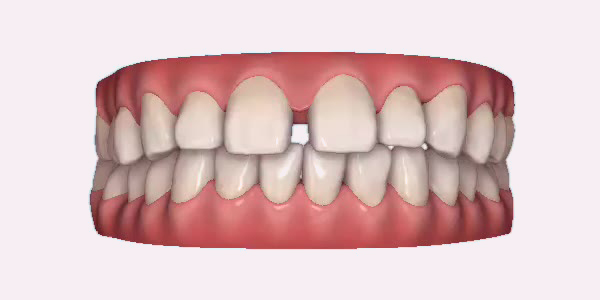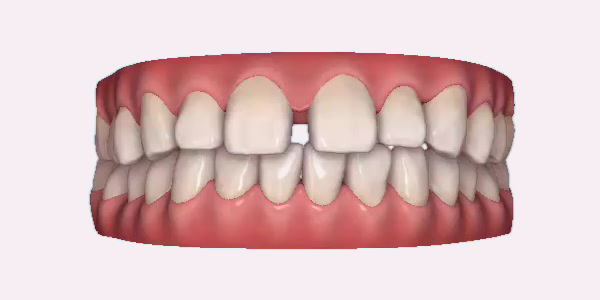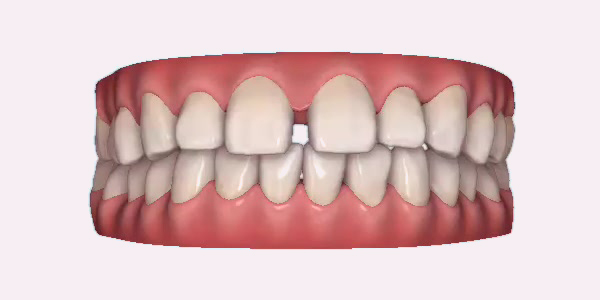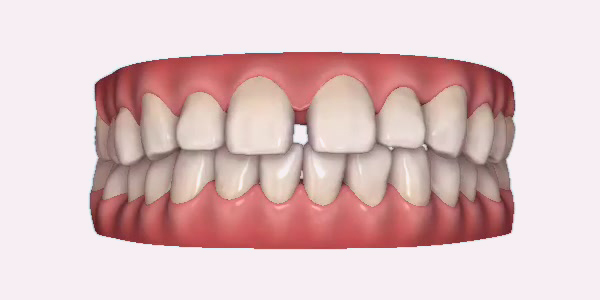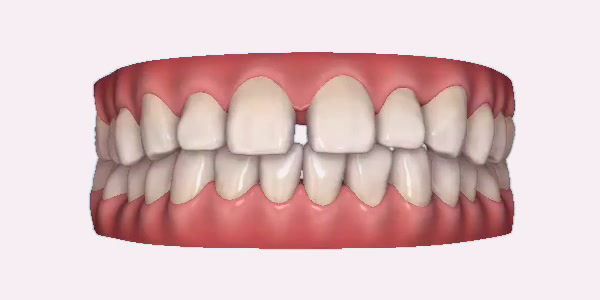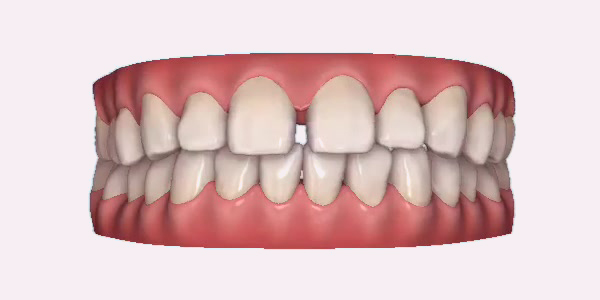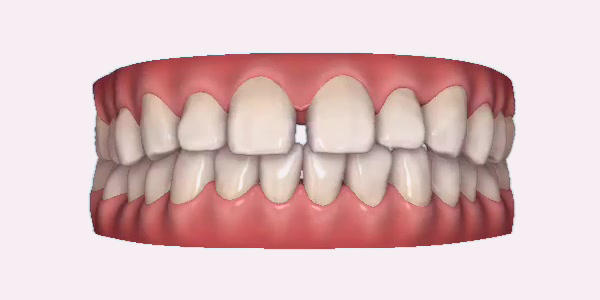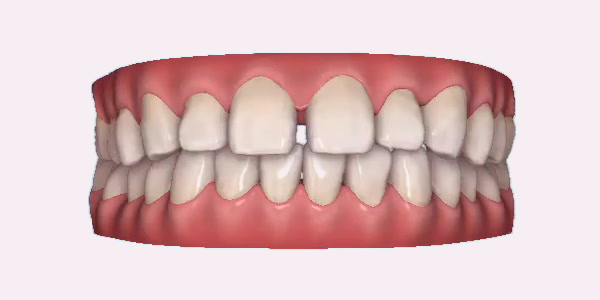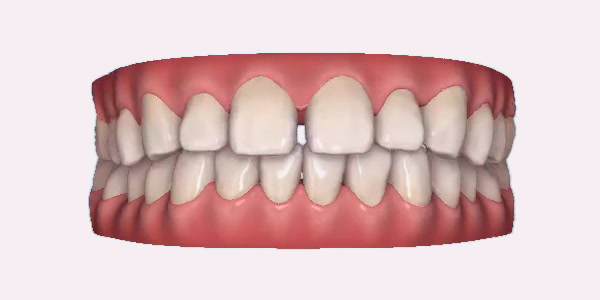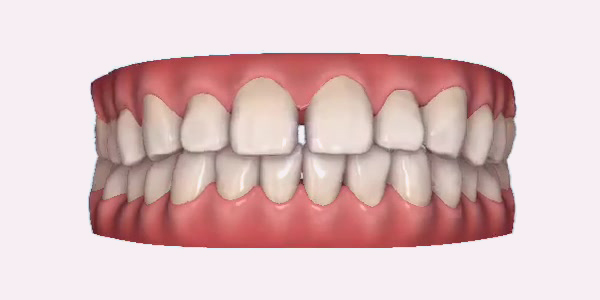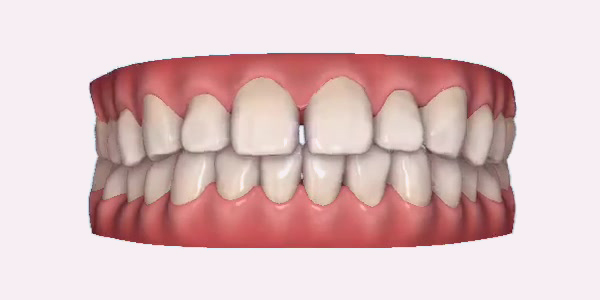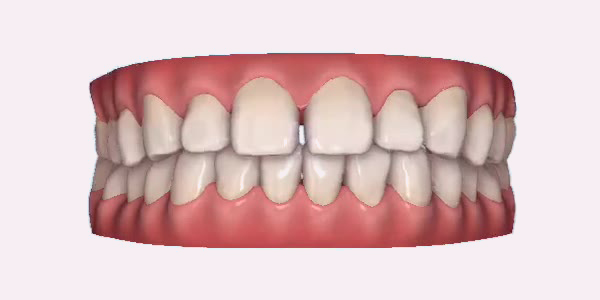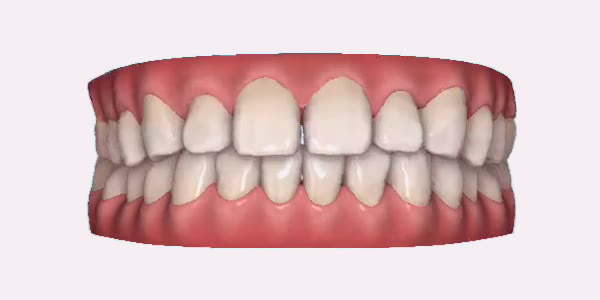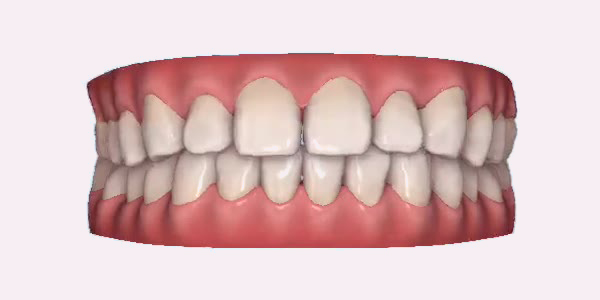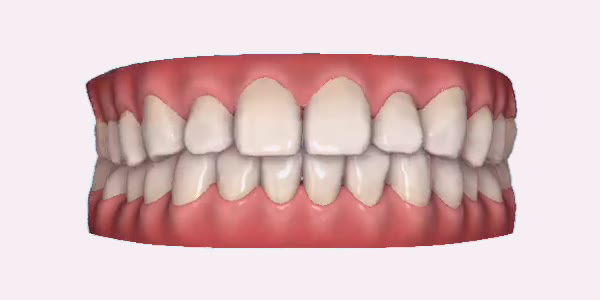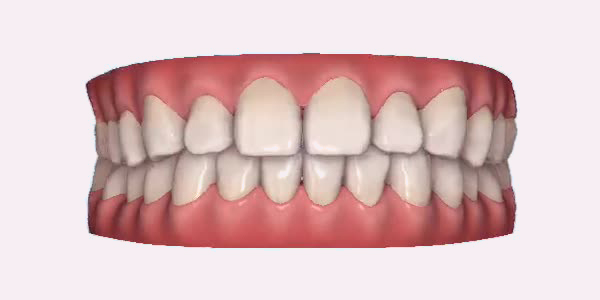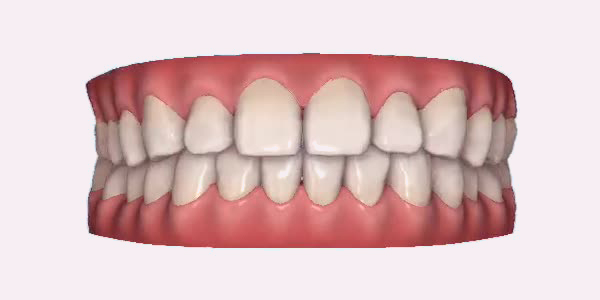 Week 1
Open Bite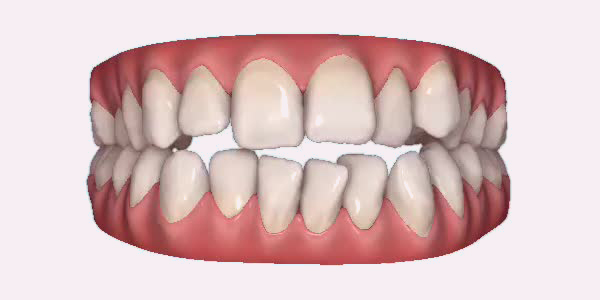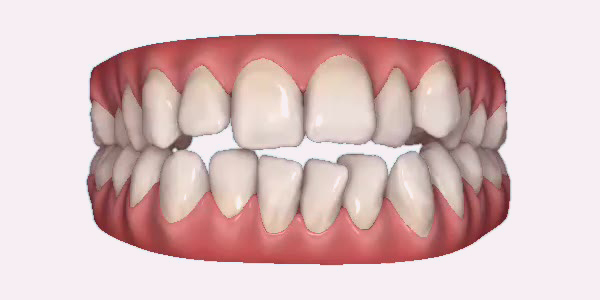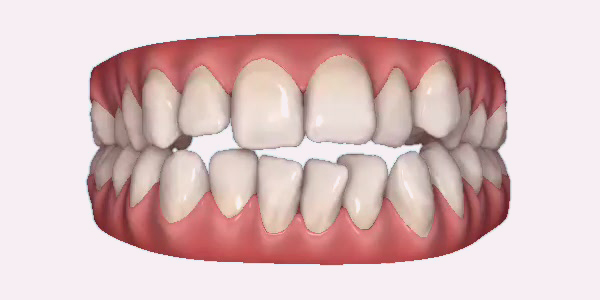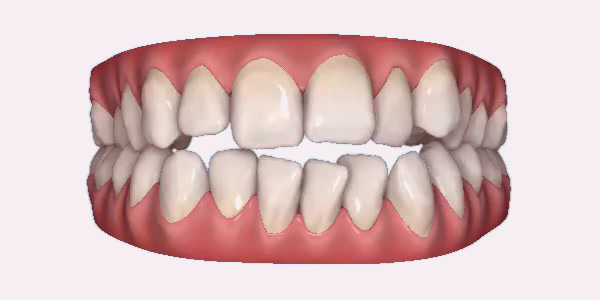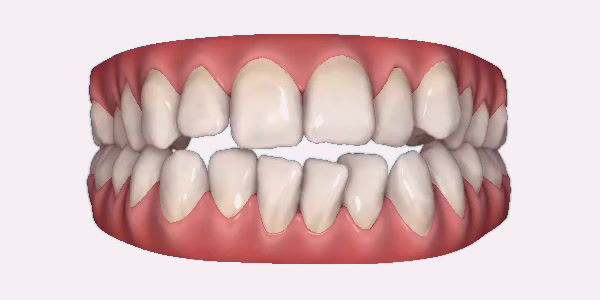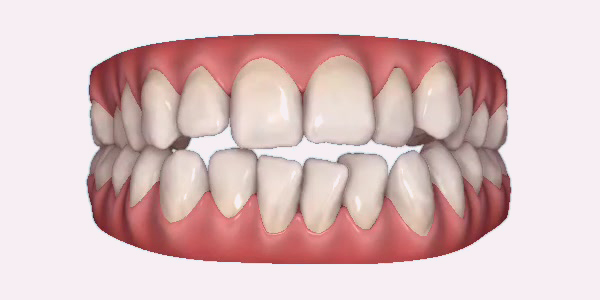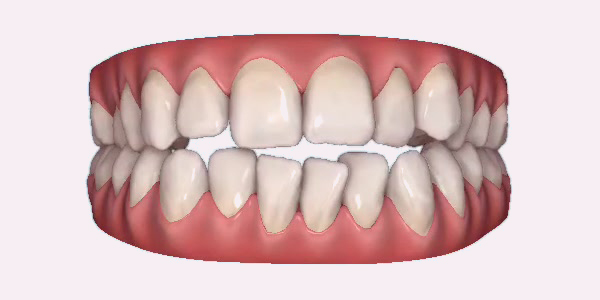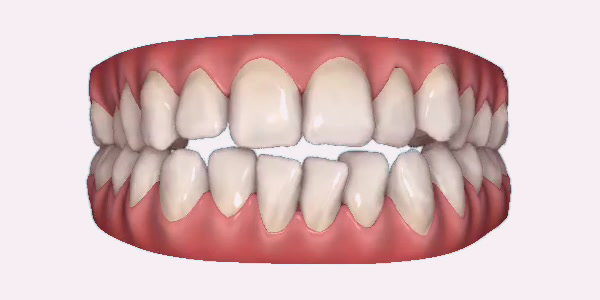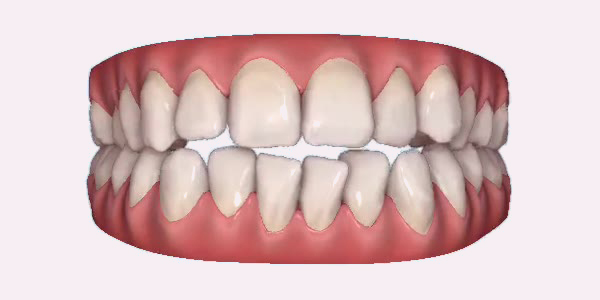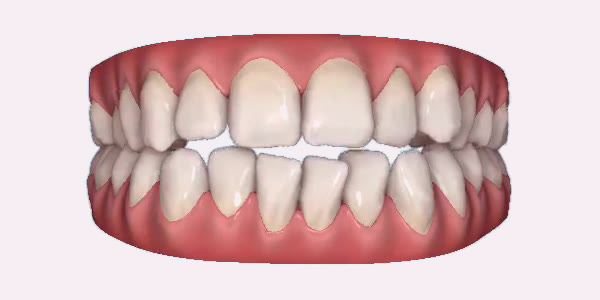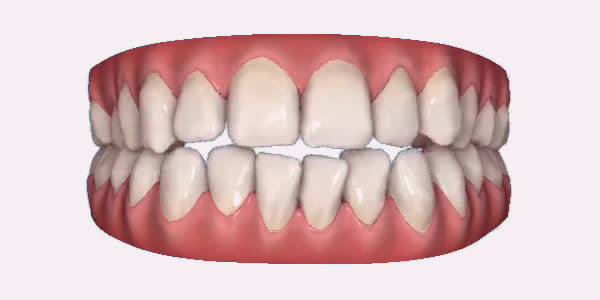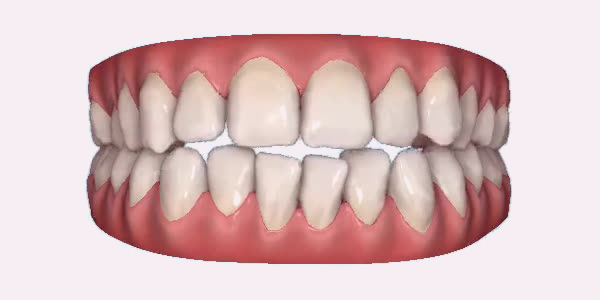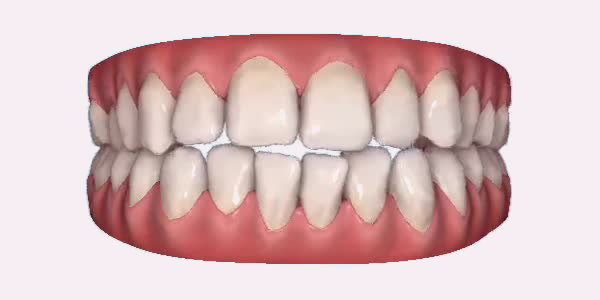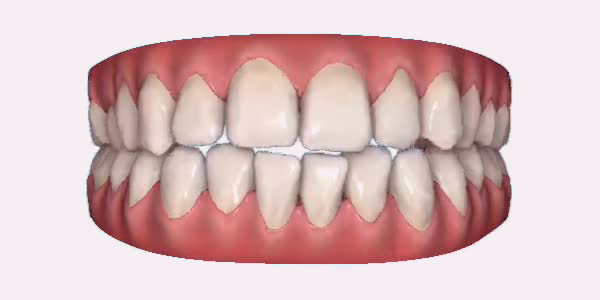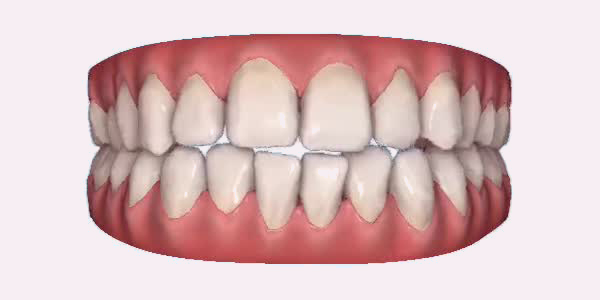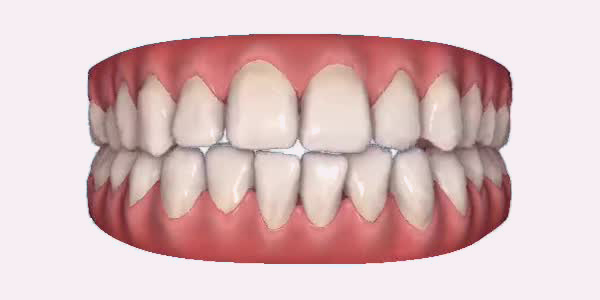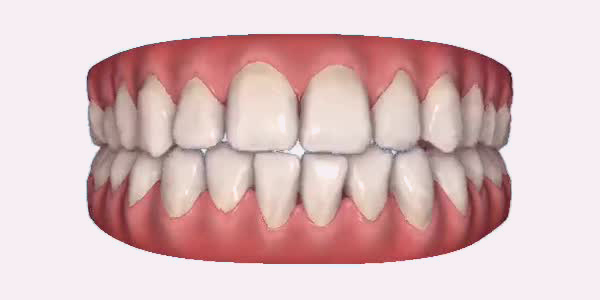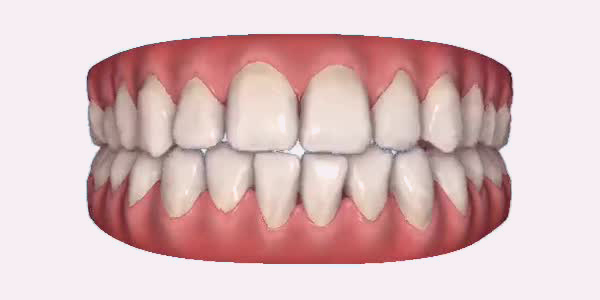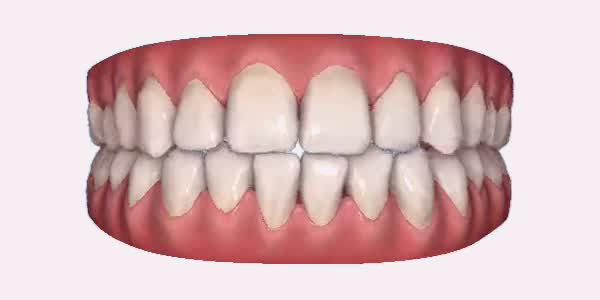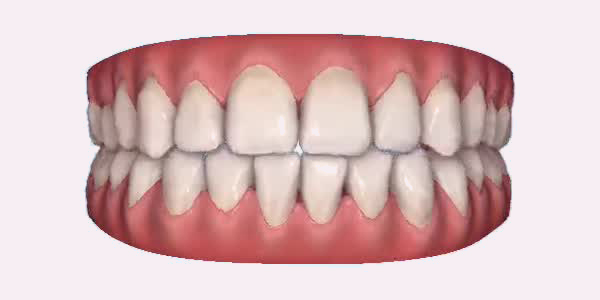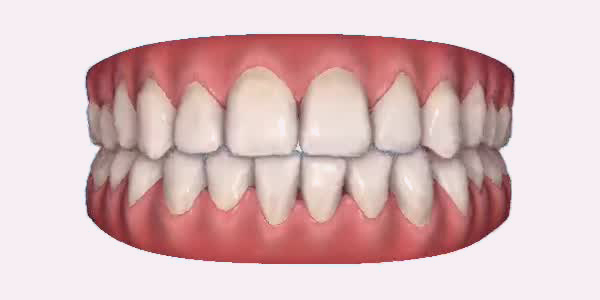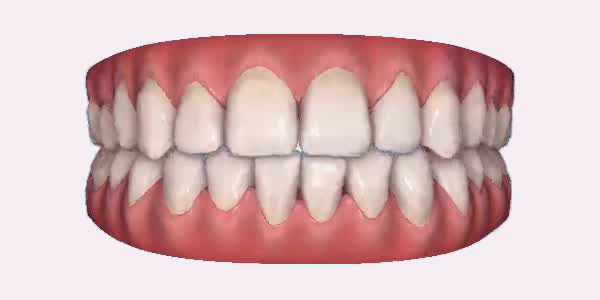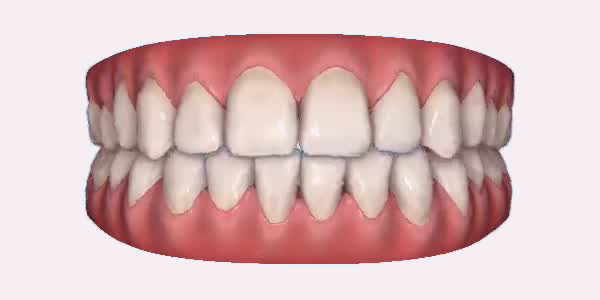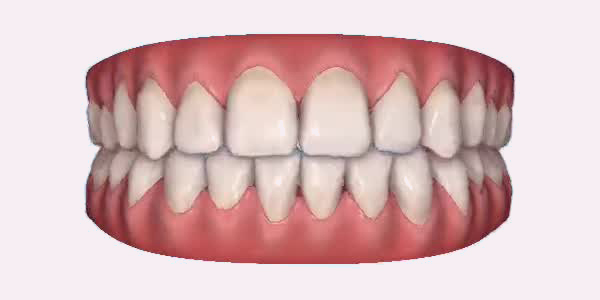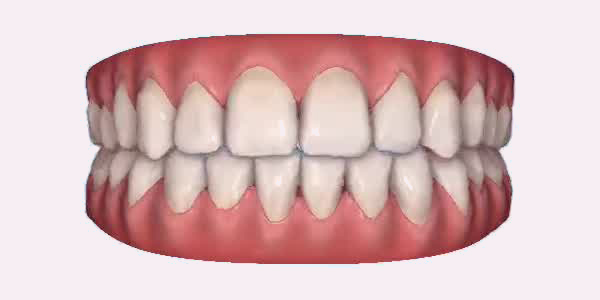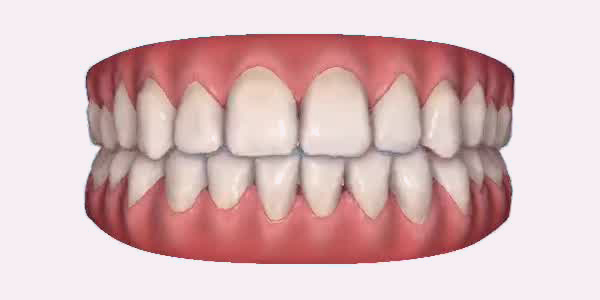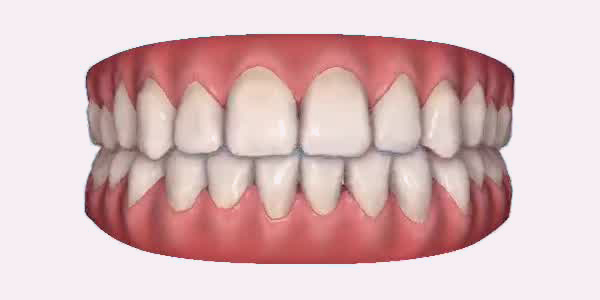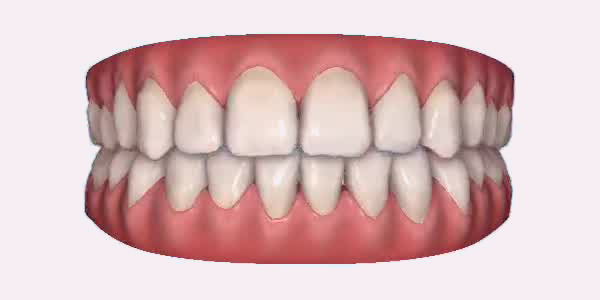 Week 1
Underbite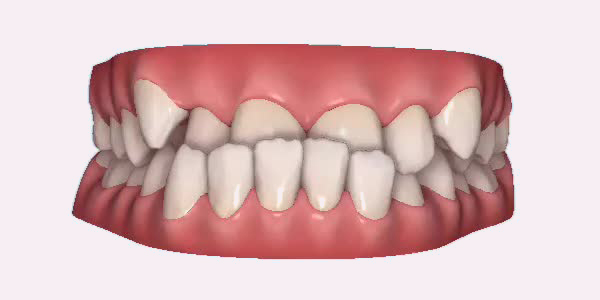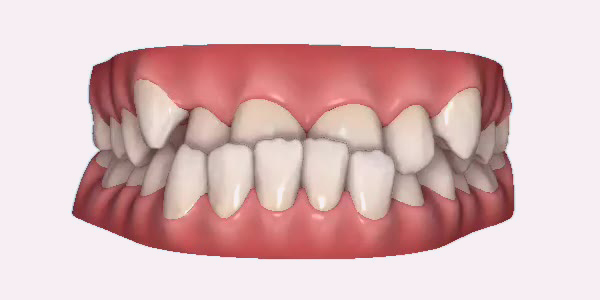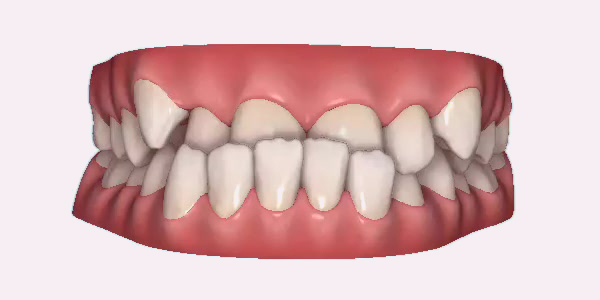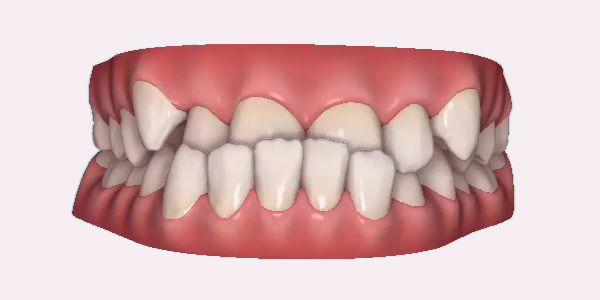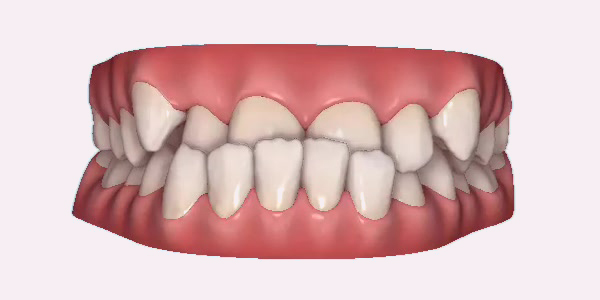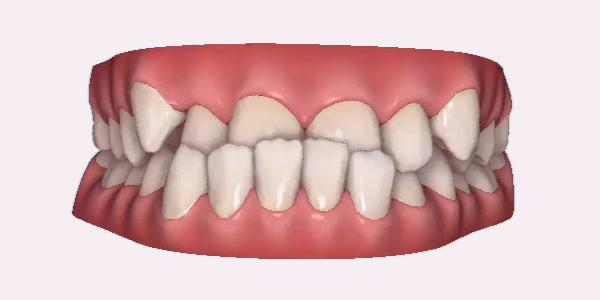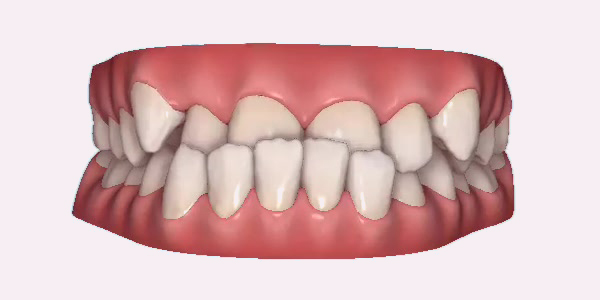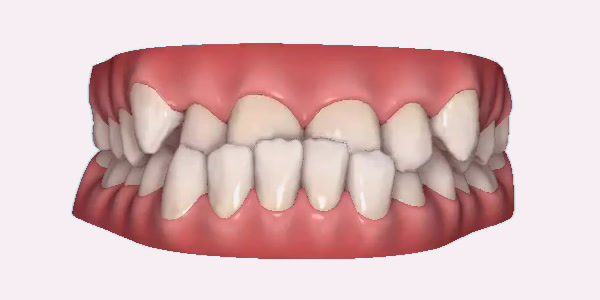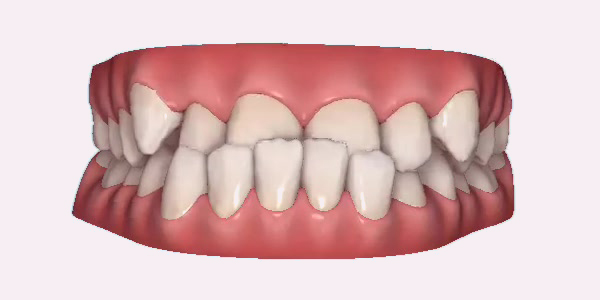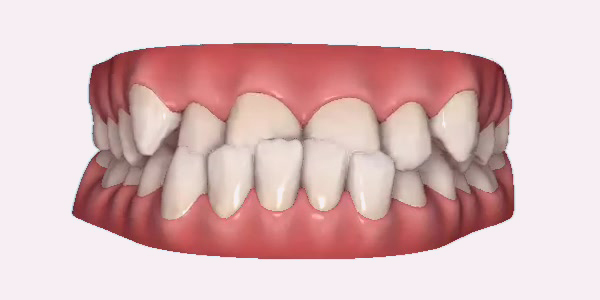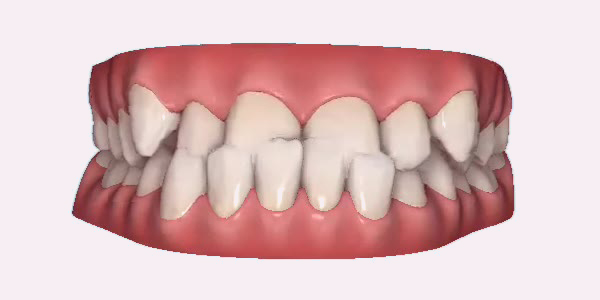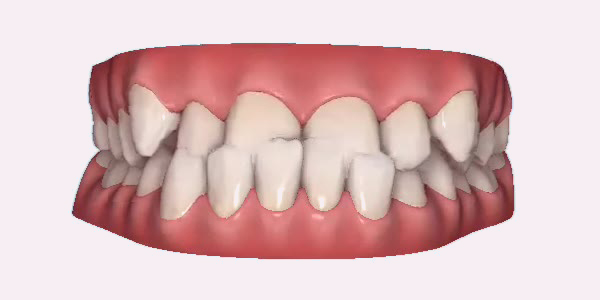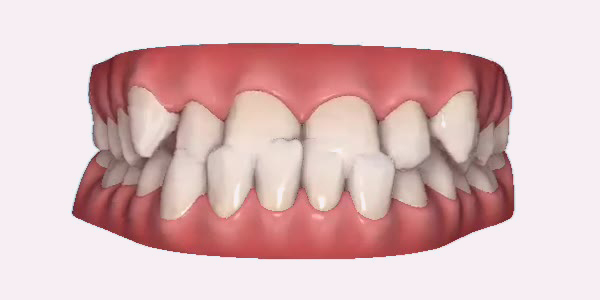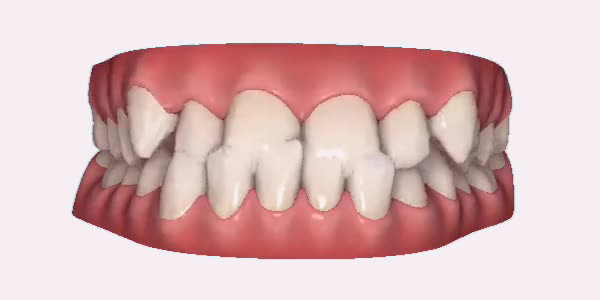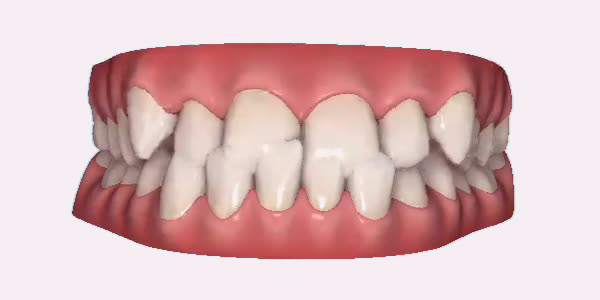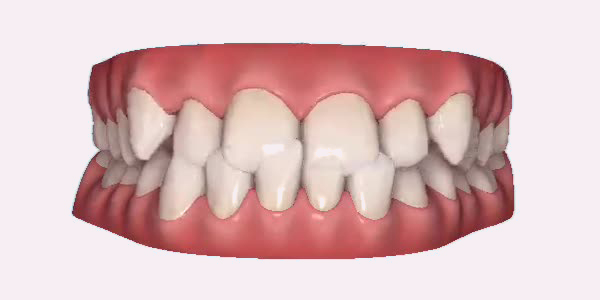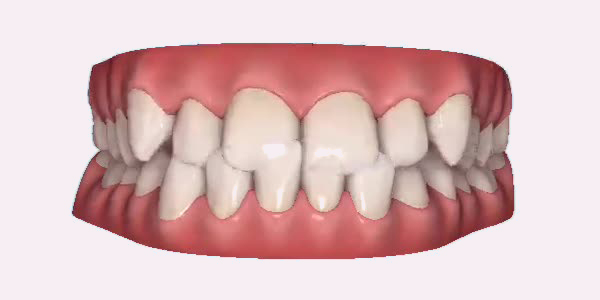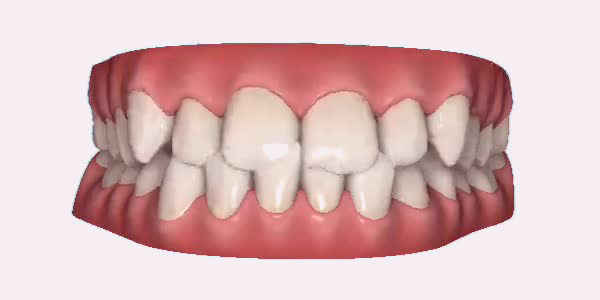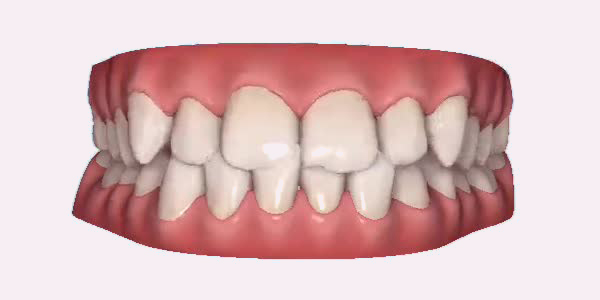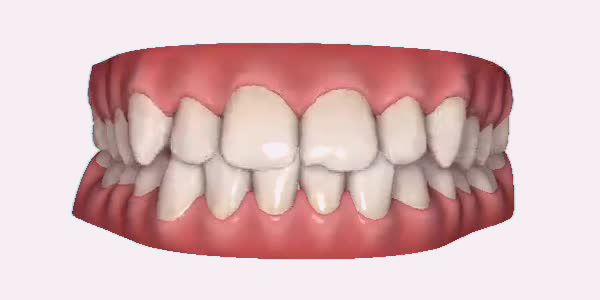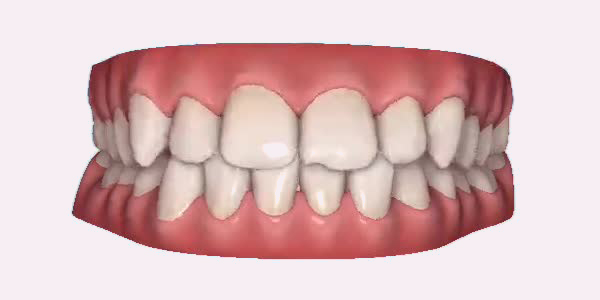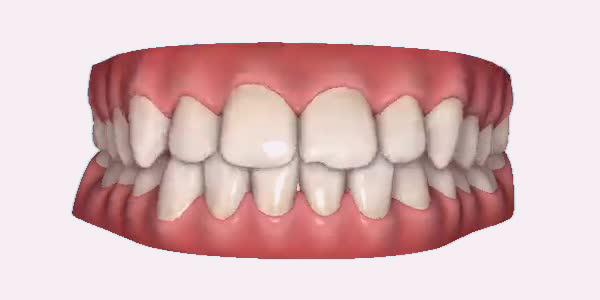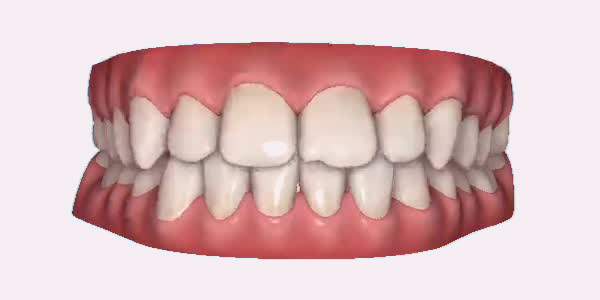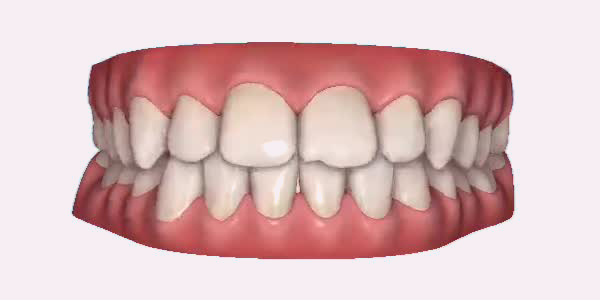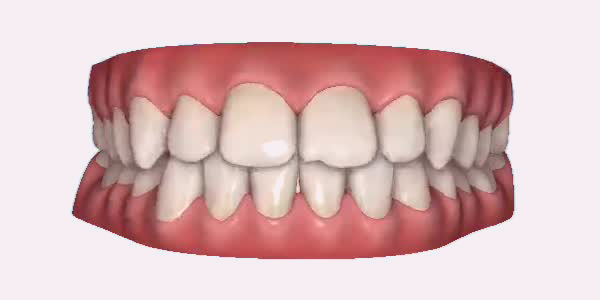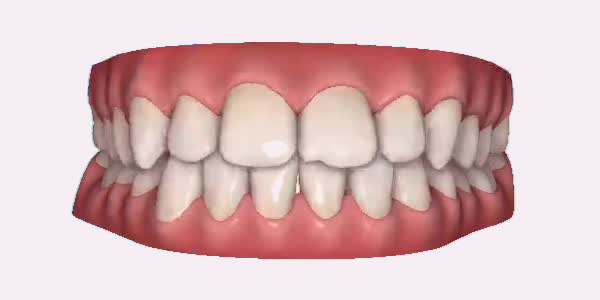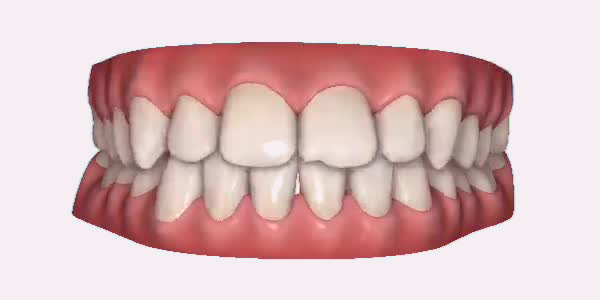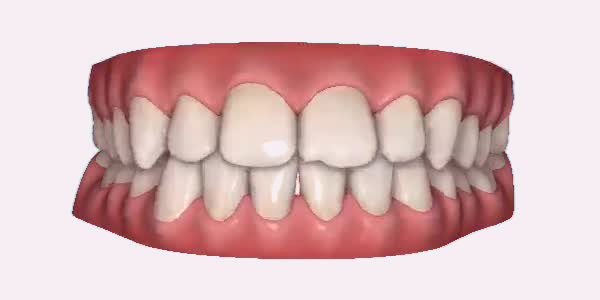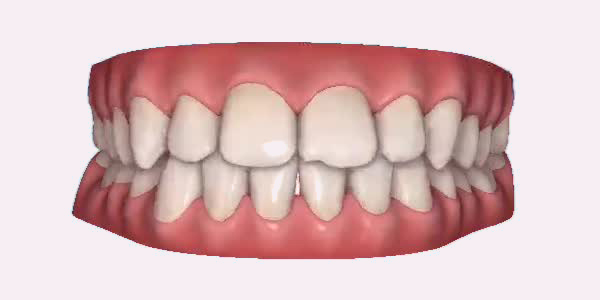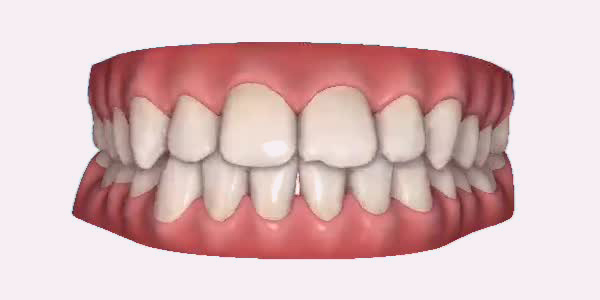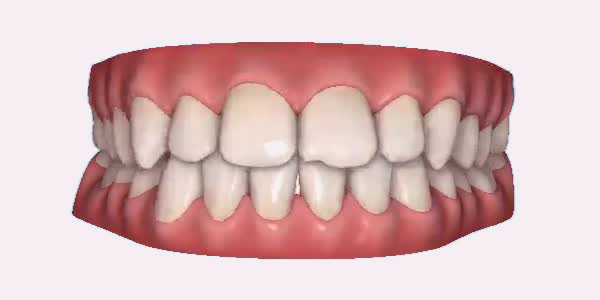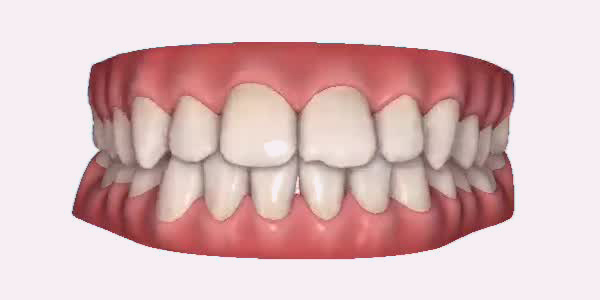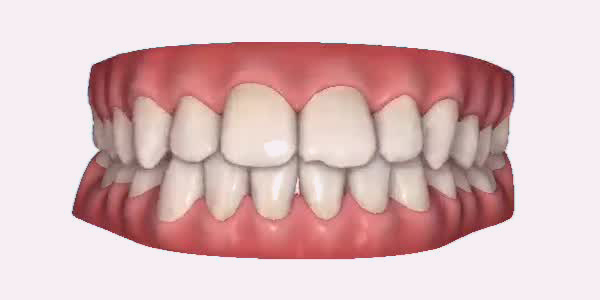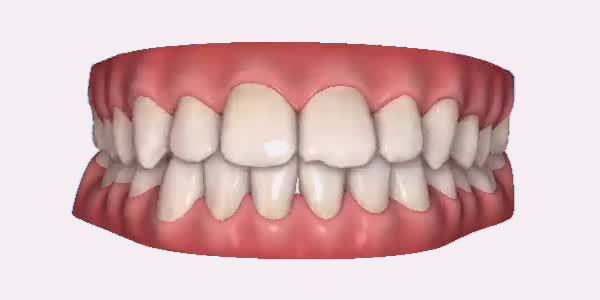 Week 1
iTero Scanning for Invisalign
At Courthouse Dental & Implants in Marlow, Berkshire, we have invested in the iTero scanner to take 3-D digital impressions of your teeth by scanning your mouth with a wand, eliminating the need to pack paste in your mouth to take impressions. It's quicker, cleaner, and more accurate than traditional impressions. If you choose Invisalign to straighten your teeth, then our scanner will make the process more pleasant. Watch our iTero video below:
Frequently Asked Questions
What are aligners made of?
What do aligners look like?
How do I wear the aligners?
How does Invisalign® effectively move teeth?
Will I need any teeth out?
Will there be any damage to my teeth?
Watch our testimonial videos
Invisalign Results
Before Invisalign
After Invisalign
I have just finished Invisalign and couldn't be happier! Dr Dhami has been really professional. I am thrilled with the results.
E. Turvey
Before Invisalign
After Invisalign
Excellent, professional service for Invisalign treatment with such friendly staff. Not a fan of coming to the dentist but always felt comfortable and relaxed due to the atmosphere of the practice.
L. Atkin
For more information on Invisalign braces visit their website: https://www.invisalign.co.uk
Booking an Invisalign Consultation
Start your journey to a new wonderful smile today.
Book a free Invisalign video consultation or book an in-practice appointment with our Orthodontic team in Marlow by calling: 01628 482002 or email [email protected]